EBM for the first time in the ranking of the largest Czech family companies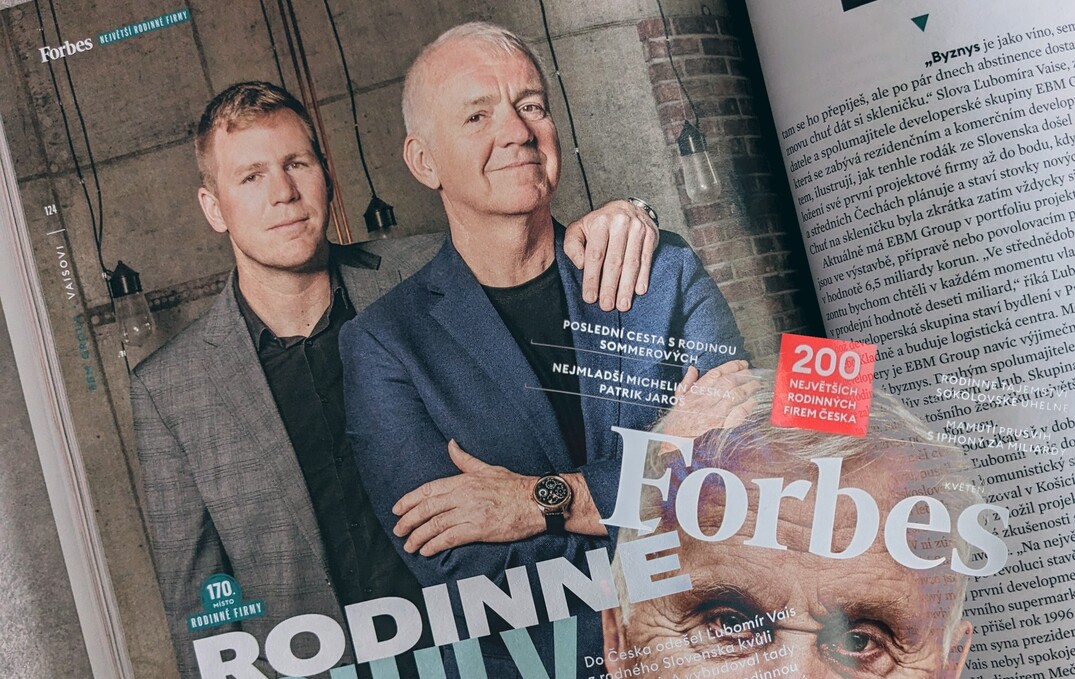 Jakub Vais & Lubo Vais have been writing the story of the EBM Group together for more than ten years. Their successful path is mapped by an article in the current issue of Forbes magazine, which for the first time included EBM among the largest Czech family businesses.
"Not every goal can be realized. The days when my brother and I dreamed of a career as a professional basketball player are long gone. More than ten years ago, my father and I set out on a winding and challenging path to the dream of creating a top-performing company. This year, for the first time, we even got on the Forbes list of the largest family businesses. For me, this is also a small proof that we are going in the right direction," says CEO and co-owner of EBM Jakub Vais.
Read more in the article in the May issue of Forbes magazine.