A villa resort not only for golf lovers is being built on Beroun hill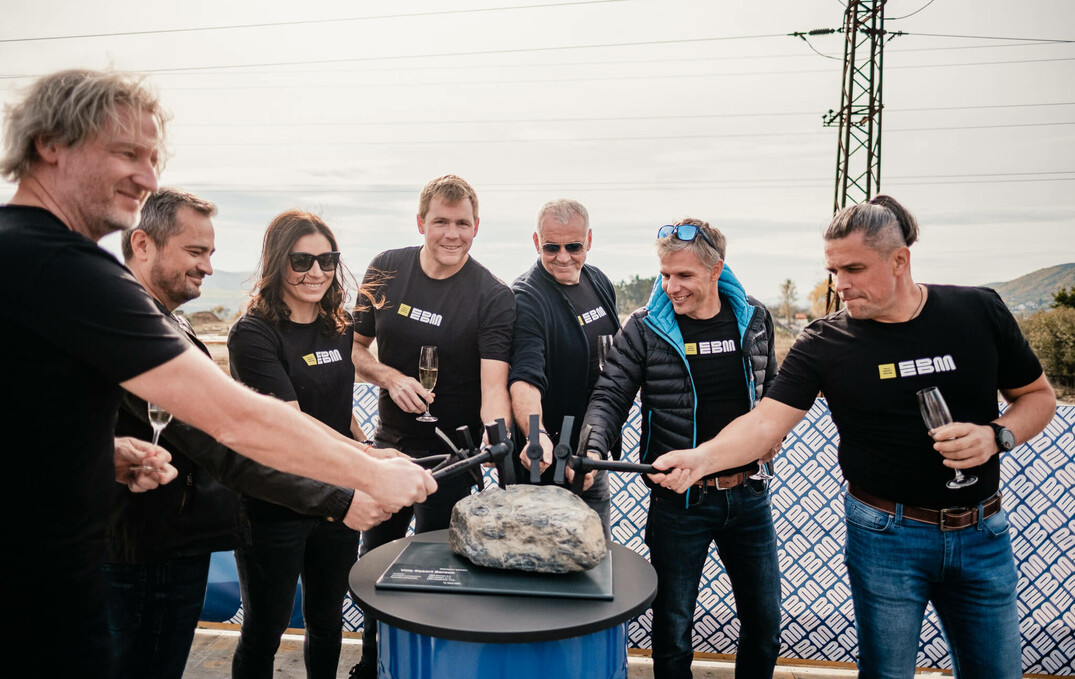 Yesterday, the symbolic tapping of the foundation stone of the Villa Resort Beroun project took place on a quiet Beroun hill close to the golf resort. 44 families will find a new home in modern villa houses whose construction began in June this year. The whole project was created and implemented under one roof by the EBM group.
The ceremony was attended by representatives of EBM Partner (developer), EBM Expert (architecture and projection) and EBM Construct (general contractor), who are involved in the project. EBM Group CEO Jakub Vais gave an introductory speech: "We were able to launch the Villa Resort Beroun project in record time, mainly thanks to the experience and professionalism of the entire team involved in its preparation and realization. The strength of the synergy of the project created under one roof of the EBM group was thus fully manifested. I am convinced that the new owners of family houses will find their dream home in this unique place. "
Family houses with 4+kk and 5+kk layouts will offer not only a high standard of execution but also an ingeniously thought-out timeless architectural solution with functionally designed interiors and impressive views of the surrounding countryside. Each villa has a garage and garden, and there is also a generous storage area for the necessary equipment. The houses meet all the requirements for comfortable family living, as well as strict criteria for economic operation and environmental friendliness while maintaining low operating costs.
The location within easy reach of nature directly encourages a variety of activities and golf lovers will appreciate the renowned golf club and green view. All this with the comprehensive civic amenities of the district town and perfect transport accessibility to the metropolis. The owners of 22 houses of the first stage will be able to move in September 2023.