Architects' Prize for Erbenova Rezidence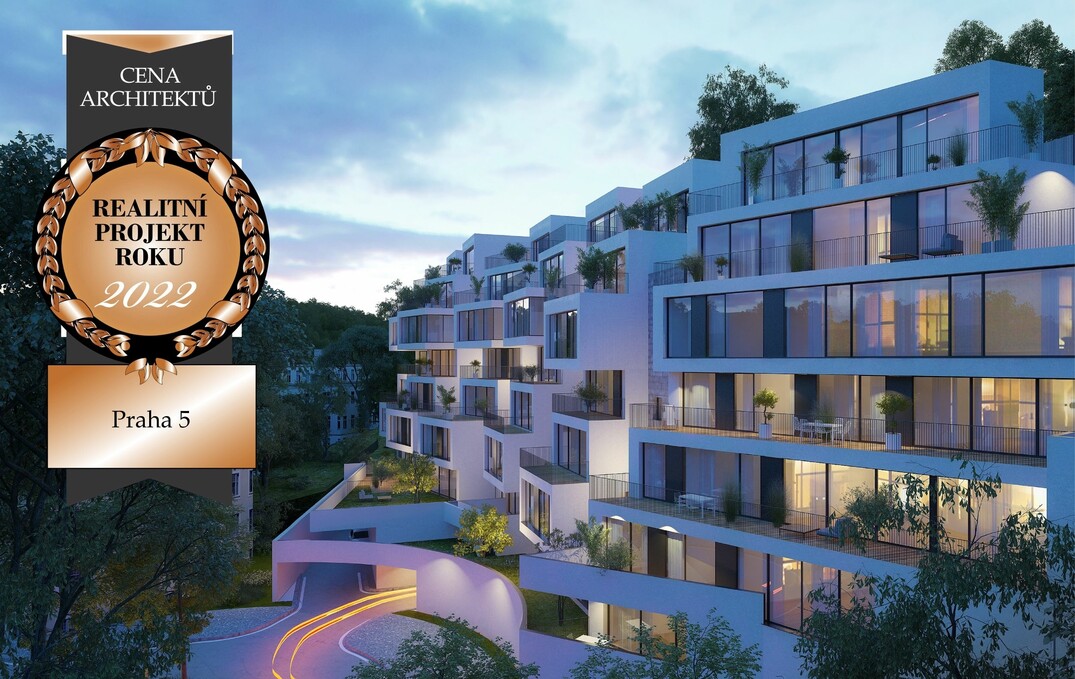 Erbenova Rezidence won the architects' prize in the Real Estate Project of the Year competition. The architectural studio ADR of Petr Kolář and Aleš Lapka took care of the exceptional design of an exclusive project on an extremely sloping plot of land.
The award was accepted by EBM Group CEO Jakub Vais and Executive Director Jan Šulc.