X3K
Contact us for more information: prodej@ebmpartner.cz +420 603 190 703
Exclusive 3 family houses in Kobylisy. You will find an exceptional home and everything you need for life at a great address.
I am interested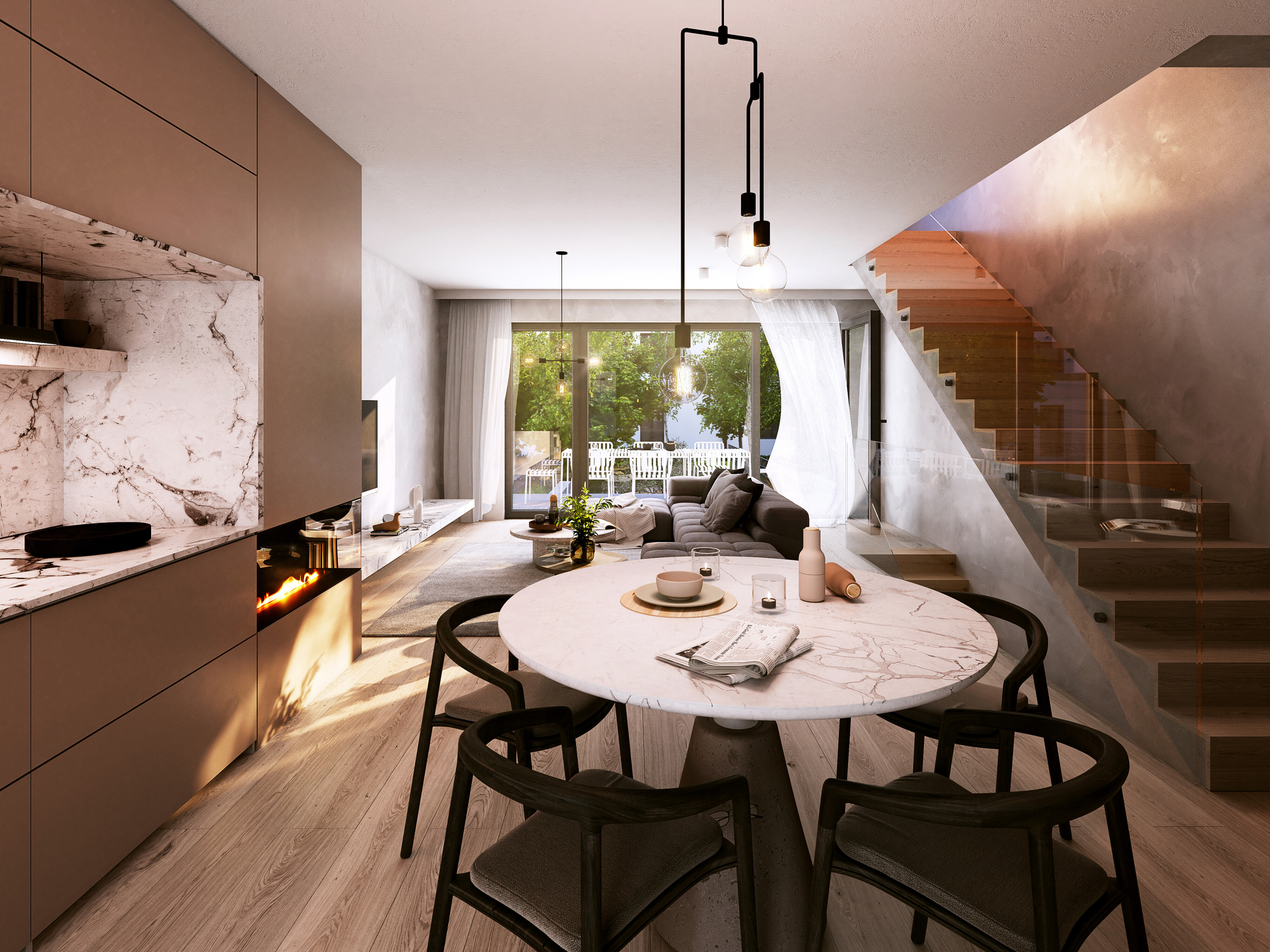 Modern townhouses with a garden
We have tailored an unusually designed project for demanding clients who do not want to move away from the city, and at the same time would like to use all the advantages of a family home and civic amenities in its vicinity.
Generous space for the family
Thoughtful and precisely designed houses offer generous space for the whole family. You will appreciate not only the distinctive and modern design of the house, but also the terrace near the master bedroom, two garage spaces and the garden, which is perfect for having fun with children, hanging out with friends or playing with pets.
X3K will become a beautiful place for a happy life for the whole family.
Quickly in the city, a few steps into nature
Unusual living at a great affordable address. Mares will provide you with everything you need for a happy life. Schools, kindergartens, shops, restaurants and hospitals. By car, metro or tram, you are in the whirlwind of the big city in a few minutes.
And if after a hard day you long for peace and relaxation in nature, you can go to the adjacent forest park Okrouhlík, for captivating views of Prague from the nearby Bílá skály, or enjoy the sun and summer relaxation at the Stírka swimming pool.
místa v okolí
basic information
location Kobylisy, Prague 8
Characteristic 3 family houses
price upon inquiry
phase In preparation
move in date 2025